Below there is a bone tatting shuttle, which has been used in the past by my mother-in-law, Dorothy. She is an excellent tatter and I have many examples of her work.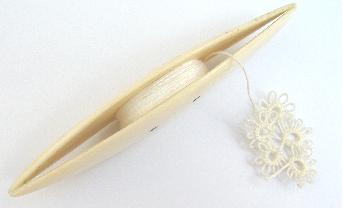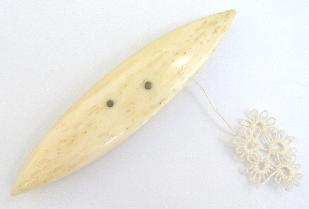 ---
One of their many bone lace bobbins.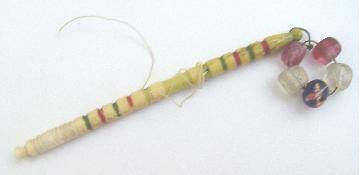 A pair of very ornate bone buttons, but the pride and joy of their collection is a lucet.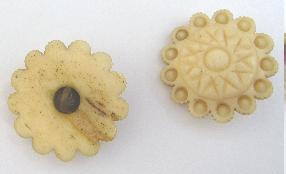 The lucet was very expensive and took a long time to find – many years of searching antique fairs, antique shops, car boot sales etc. It is for making braids. The finished braid is very strong. I have bought a modern equivalent made out of wood so that I could learn how to use it.
This is a brief look a few of the many pieces that they own and cherish. They have inspired me to start my own collection of needlework tools, but I haven't reached 10 as yet!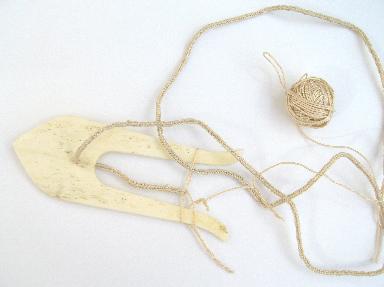 Antique Sewing & Needlework Tools - Antique Embroidery Tools, page 5
Article text and pictures Copyright © 2007 by Gloria Brunning. All rights reserved.